Lessons learned: unpicking five of 2019's biggest patent cases
2019 was an explosive year for patent cases. But hidden in all the noise are some critical takeaways. In this webinar, we unpick five of the biggest patent disputes and explore the key takeaways for IP and R&D teams heading into 2020.
WATCH NOW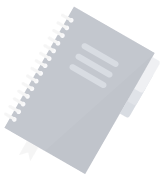 Featured speaker: Johnny Aguirre, Solutions Consultant
Join our in-house expert Johnny Aguirre, whose background in SaaS and solutions engineering at Oracle has equipped him to identify new opportunities for his clients that enhance their innovation and growth.