How to use IP data to accelerate R&D and innovation
This one-hour webinar will explore the key ways to leverage IP data so you can empower the R&D process, track and overtake competitors, and identify new opportunities for innovation.
WATCH NOW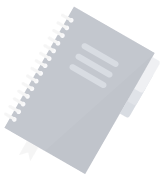 Featured speaker: John Paul Keeler, Director - Solutions Consulting, PatSnap
Helping some of the world's leading companies leverage IP as a competitive advantage, John Paul is PatSnap's Director for Solutions Consulting. John Paul will provide insider tips that have helped some of the most forward-thinking companies across all sectors empower their R&D and innovation to become true market disruptors. Join us as he shares must-know tips and success stories from the world of IP data and innovation.