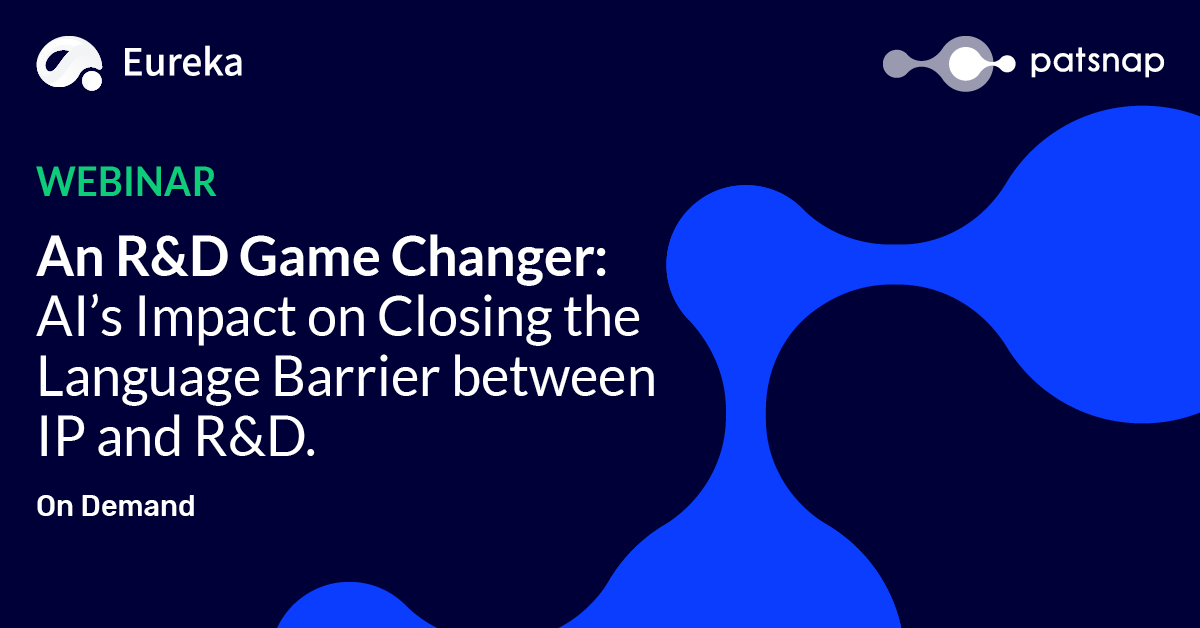 Did you miss this webinar? No worries, watch on demand now by filling out the form!

Are you tired of wasting time and money on ideas that have already been invented? Join us for our webinar, An R&D Game Changer: AI's Impact on Closing the Language Barrier between IP and R&D. During this webinar, PatSnap's Head of Product Marketing, Hayden Munt, will show you how to revolutionize the way you research and develop new ideas with PatSnap Eureka's unique PatentDNA.

By attending, you'll learn how to:

Leverage AI at every stage of your innovation process




Overcome language barriers between IP and R&D teams




Save time and resources on innovating




Test out Eureka's PatentDNA for free




Don't miss out on this opportunity to take your R&D to the next level.
Don't forget to check out Eureka, don't worry, we won't judge you for sneaking a peek early. Just click this link to try Eureka now
Webinar Speaker
Hayden Munt


Head of Product Marketing


PatSnap
With over 4 years of experience at PatSnap, and a background in finance, Hayden is a seasoned professional who has helped clients from all industries overcome the pain points of IP and R&D teams. He believes that innovative software is key to driving success through active innovation strategies and is dedicated to helping companies achieve their goals.
Interested in connecting with Hayden? Follow him on LinkedIn: https://www.linkedin.com/in/hayden-munt-571a0a144/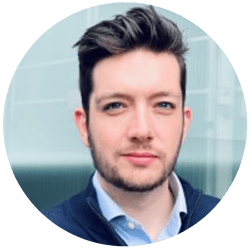 Before joining PatSnap, I spent 10 years working as a police officer with the Metropolitan Police Department. During that time, I specialized in communications data intelligence. I found myself drawn to training others and decided it made sense to pivot careers. In 2020, I came to PatSnap as a Workflow Consultant. Throughout my tenure here, I've worked with a plethora of clients worldwide, helping them better understand our platform capabilities and how to customize it to meet their needs.
In 2021, I became the lead trainer for internal training processes. This role involves helping new PatSnappers become familiar with the fundamentals of IP, and our software suite. Additionally, I continue to train clients and manage a dedicated team of Workflow Consultants.
Interested in connecting with Dario? Follow him on LinkedIn: https://www.linkedin.com/in/darioglazebrook/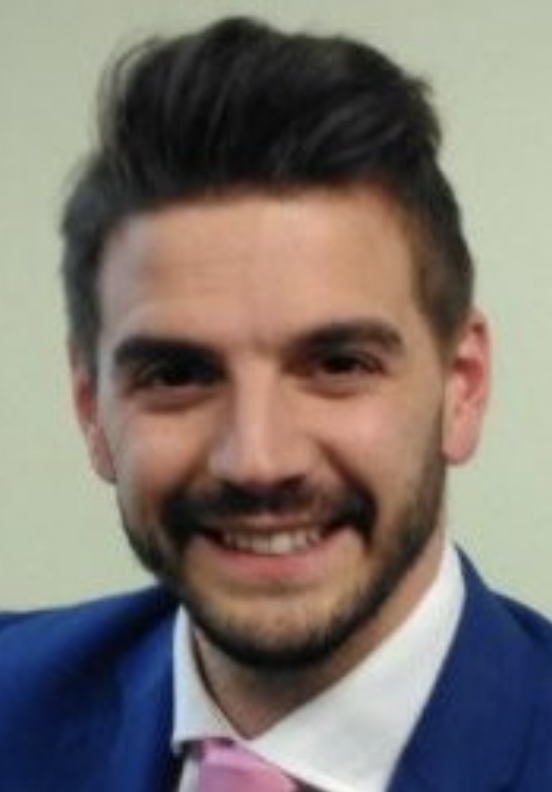 © 2023 PatSnap. All rights reserved.